Voicegain makes it easy to provision phone number for your Telephony Bot Applications. You can see all the phone numbers that currently belong to your account by going to Phone Management Menu (left side).
In the list you can see:
The phone number
Location where the number belongs to
Status: Provisioning, Completed, or Error. Completing phone purchase can take a while, so if you see Provisioning status, please wait a while and hit a refresh button
Setup cost for the number (one time)
Monthly recurring cost for the number - we charge in 1 month increments - so if you purchase a number and delete it a day later you will still have to pay one month cost.
Context of the Phone App to which the number has been associated.
Phone App to which the number has been associated (more than 1 phone number may be associated with a singe Phone App)
Delete button - enabled only if the phone number is not associated with any Phone App
To buy a new number click the Buy Number button. You can search for phone numbers using:
area code,
toll-free prefix, or
location - State and City (currently only phone numbers in the USA are available)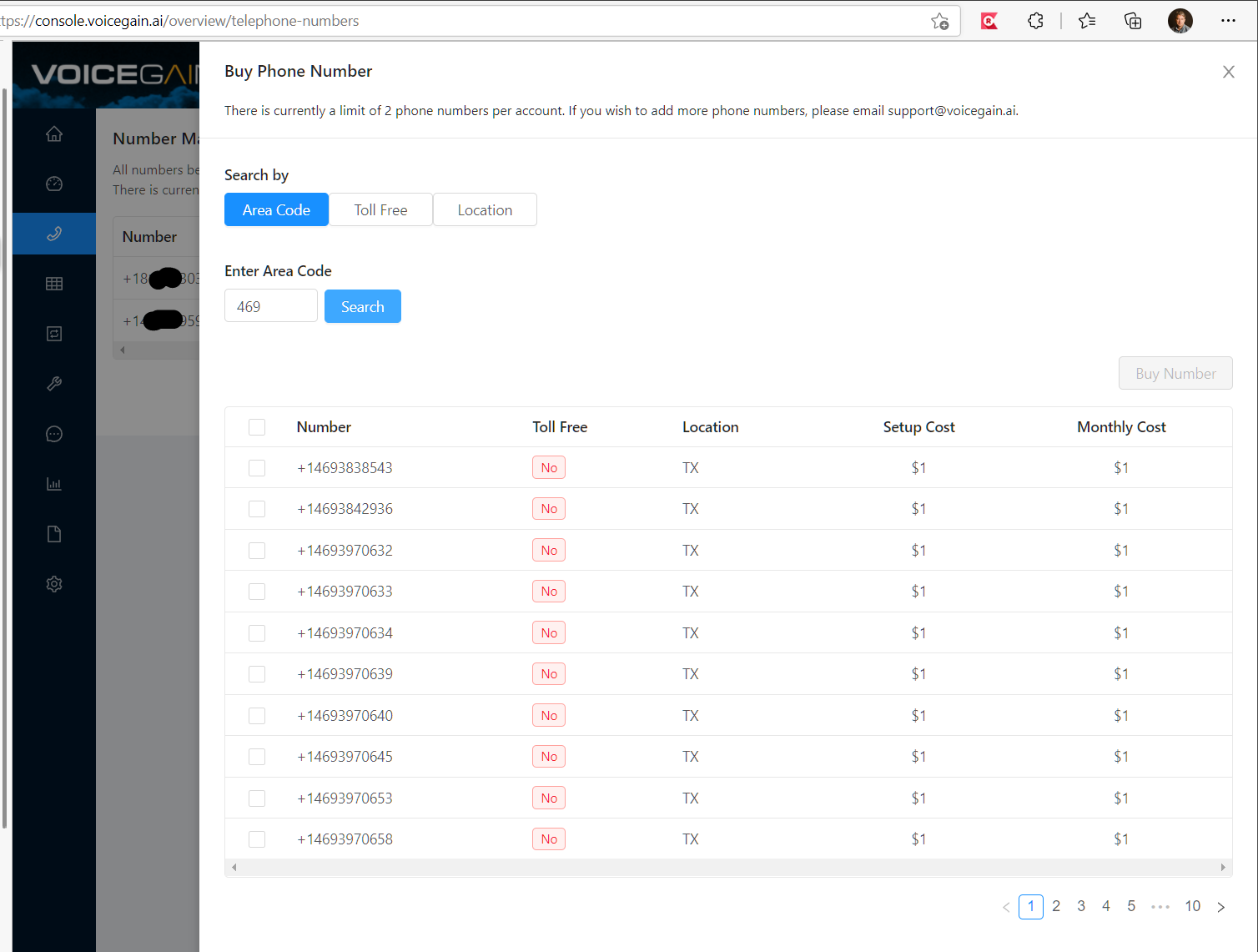 Once you click buy, the phone number selected will show as "Provisioning", Wait a couple of minutes and click Refresh button and the status should show "Completed". Once in Completed status the phone number may be used in Telephony Bot Applications.