Overview
Voicegain has partnered with OrecX and is using the OrecX Avaya SIPREC solution to get access to the live audio stream that is fed to the real-time Transcription (and optionally to real-time Speech Analytics).
This solution allows enterprises with Avaya Aura or IP Office to stream calls via RTP where SIP trunk services are used – calls are streamed via SIP messaging sent by the Avaya SBC. The SBC delivers audio sessions to OrecX, and TSAPI metadata is provided via SIP messaging (basic metadata as part of SIPREC) and via CTI (additional metadata).
Two possible setups
SIPREC only
Below is the simplest setup just the SIPREC - all metadata that gets received comes from SIPREC.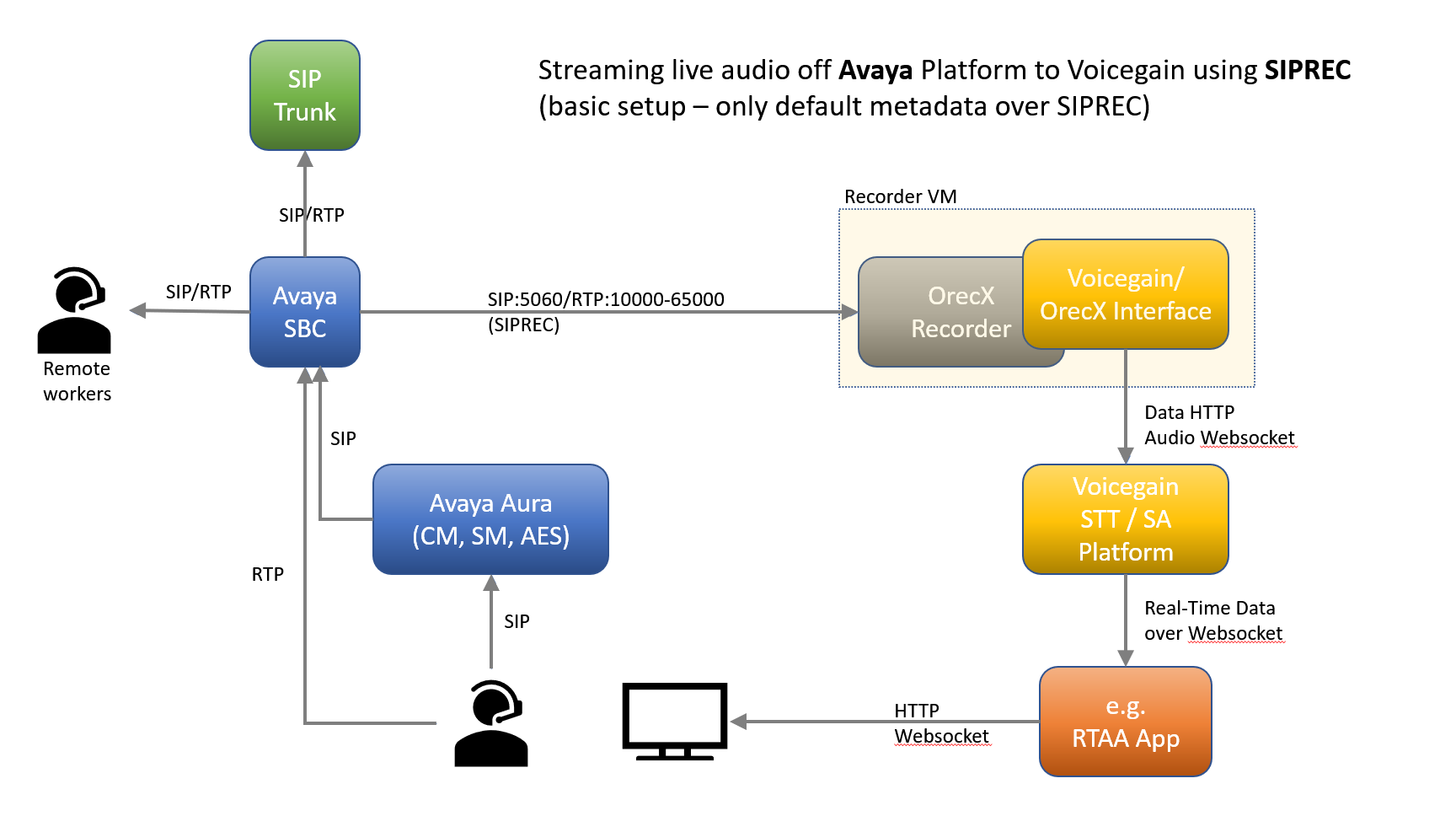 The default call metadata available with just SIPREC is listed below:

SIPREC + CTI
To obtain additional metadata additional CTI component is required as illustrated below: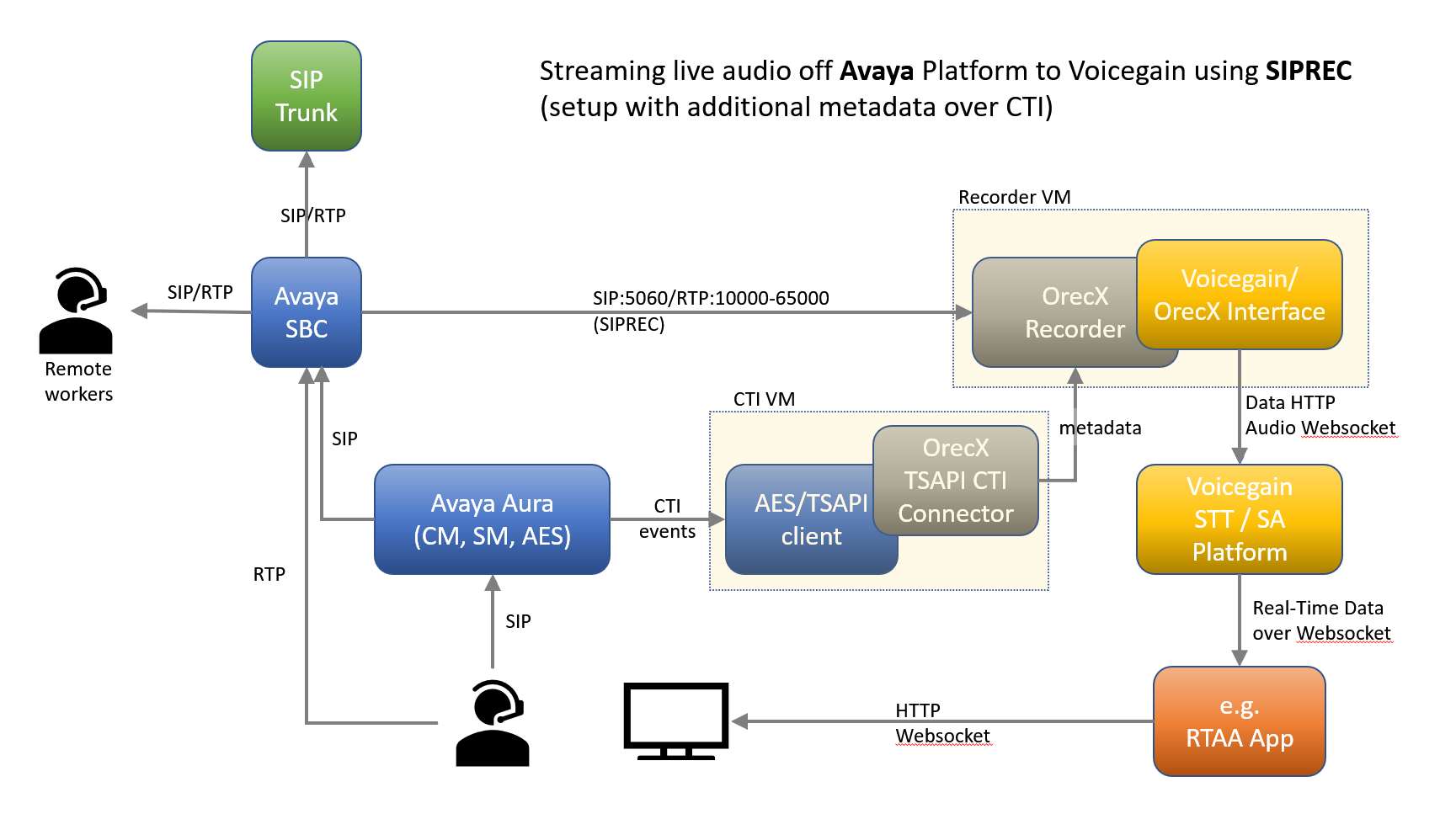 Extra metadata added via CTI comprises:
Agent ID extension as opposed to the physical phone extension provided by default
VDN - local entry point
Split - or Skill
UICD - unique identifier that stays the same over multiple call legs of the same call
Trunk and group member (for TDM)
Call direction (useful for port-mirroring- based capture)
Configuration Details
Configuring OrecX
OrecX setup has two components:
(required) OrecX Recorder - it receives the call audio (over RTP) and basic call metadata (over SIPREC)
(optional) OrecX CTI - needed to access metadata not provided by SIPREC.
Configuration of both the OrecX TR server and the OrecX CTI Connector will be performed by Voicegain.
The Recorder VM will be sized according to the expected number of concurrent sessions and will be setup with:
OrecX recorder

Correct plugin for ASBCE SIPREC will be enabled

A web hook that will start a new Voicegain session (either Transcription or Speech Analytics) upon each new call. Sessions will be created under your Voicegain Account and in your chosen Context.

Metadata associated with the call will be passed to the Voicegain session.

A web hook to stream audio of each call to the previously started session.
Because our main goal is to get the live audio stream, the OrecX recording will be setup with a short retention period - the recordings serve mainly for debugging any issues and also as a short-term backup to allow reprocessing of any calls if needed.
Optionally, the smaller CTI VM will be configured:
with the CTI connection parameters and credentials
list of devices to be monitored
correct connection parameters to the OrecX recorder
Configuring Avaya
Required versions: SBC should be 7.0+, as for CM/SM/AES, all versions from the last 10 years are suported.
For the details of configuring the Avaya please refer to the following OrecX and Avaya documents: