We describe here how to transcribe audio files that are uploaded from the Web Console.
We assume that you have created an account on Voicegain and have access to the Voicegain Web Console. If that is not the case then:
If you are a developer then you can create a new account following this signup guide.
If you are a user interested in just Transcription and do not need features like access to programming APIs you can also follow the guide at the link but you will need to choose a Transcription User at the screen shown below.


Once signed up and after login, if the Application Mode does not show Transcribe (orange letters in the header) then click the 4 orange squares to switch the Mode.

In order to do transcription we need to switch to the Transcription on the left side menu. We will see a screen like this.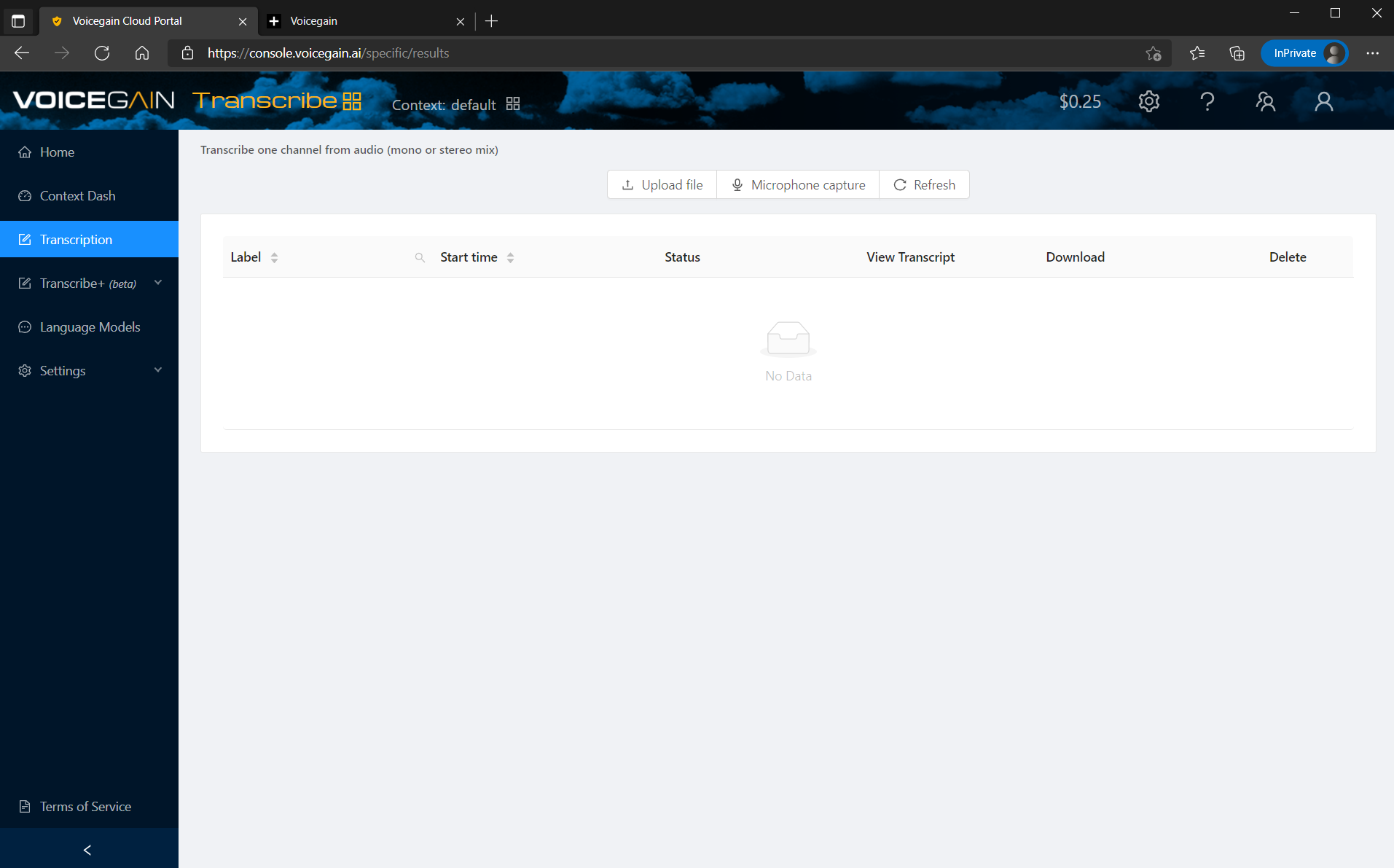 Click on the Upload File to open the file upload dialog.
Here you can:
specify file to be transcribed either by dragging and dropping or by selecting using a file dialog - the following audio file types are supported:

MP3 files (these have to be real MP3, not MP4 files with MP4 extension)
Standard WAV - linear 16-bit PCM
FLAC files
ulaw and alaw files with a header (so not raw)
both mono and stereo files are supported - stereo will be mixed to mono before transcription

give a name to the transcript
select a language model - generally not needed
enable diarization - identification of multiple speakers in the transcript
adding hints - may be needed if your audio has some rare words
enable digit formatting
specify how long the transcript will be retained
Once you have selected a file and make all the other selection you can hit Submit which will upload the file and queue it for transcription.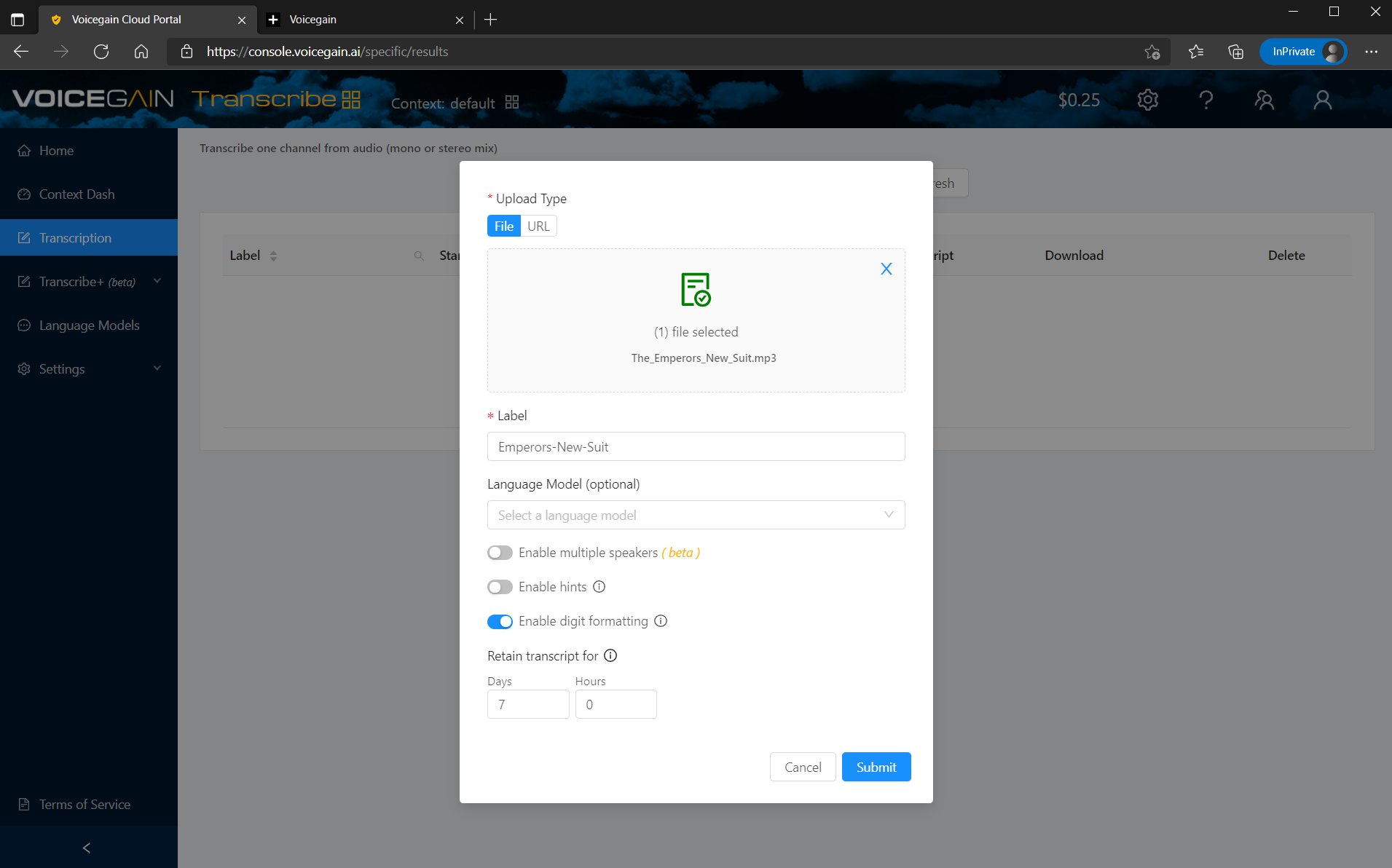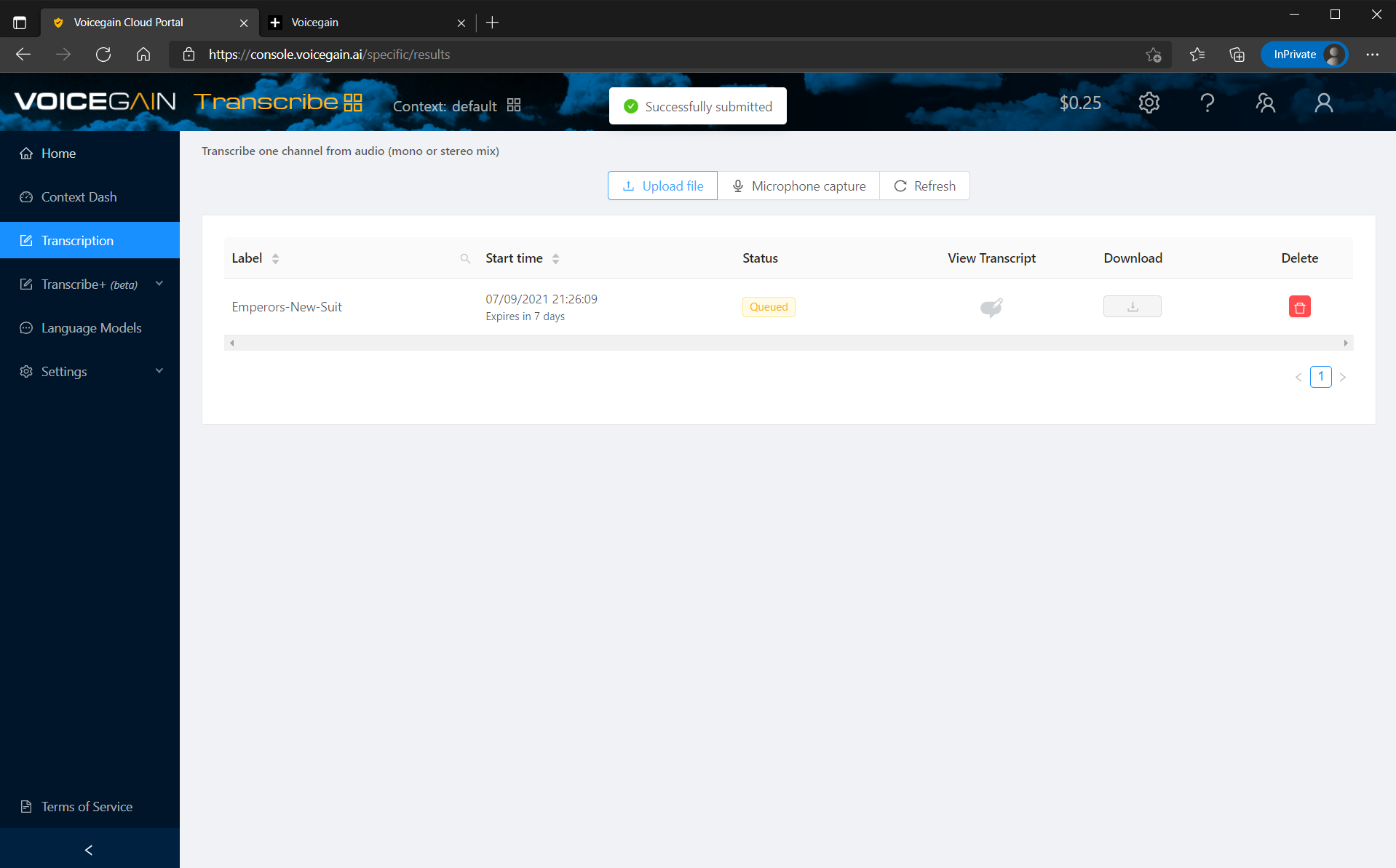 After a few seconds the file will start to be processed. The processing in general takes about 1/10th of the duration of the audio in the file. In order to see the current status of transcription you need to click the Refresh button.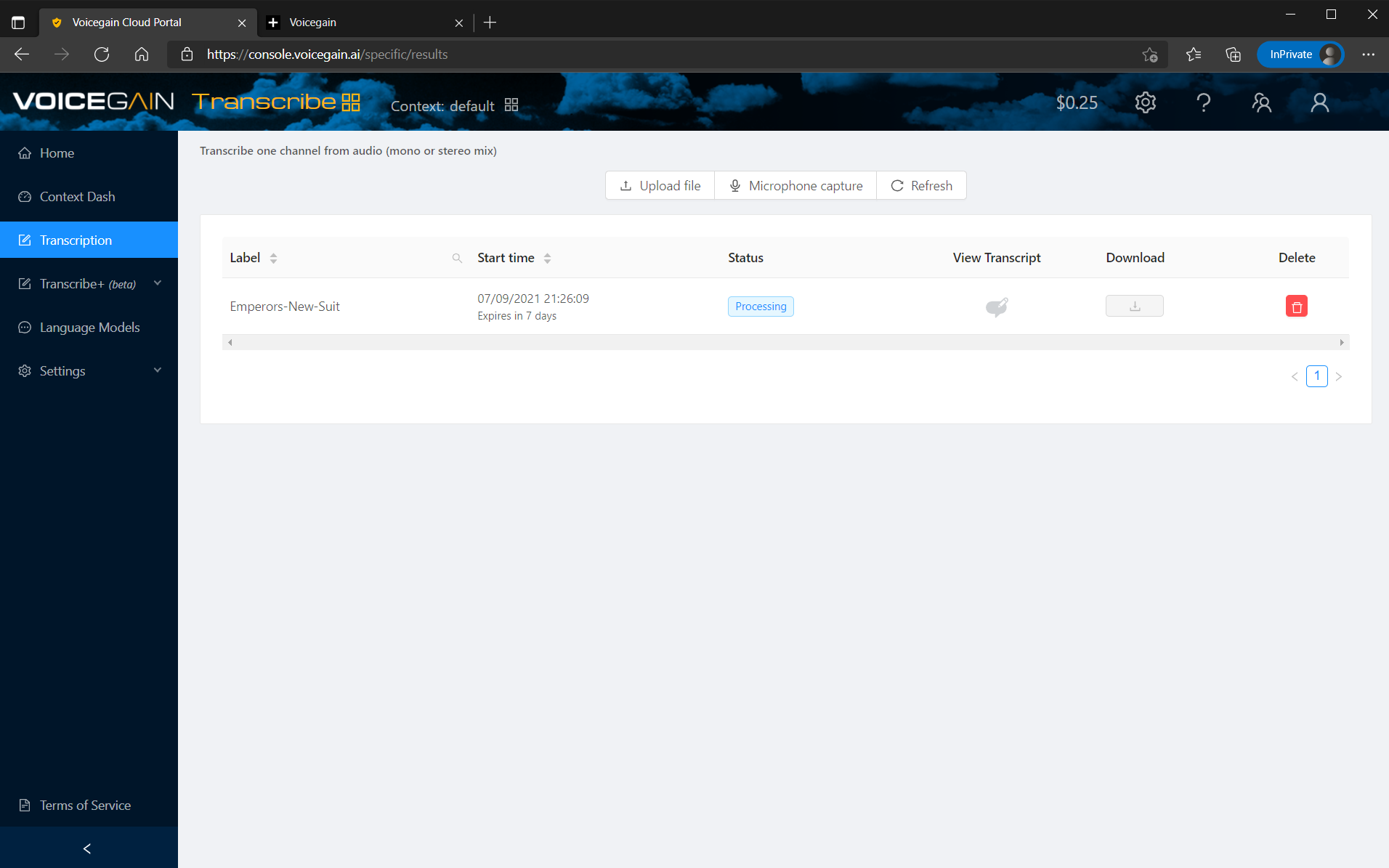 Eventually, the transcript will show as ready.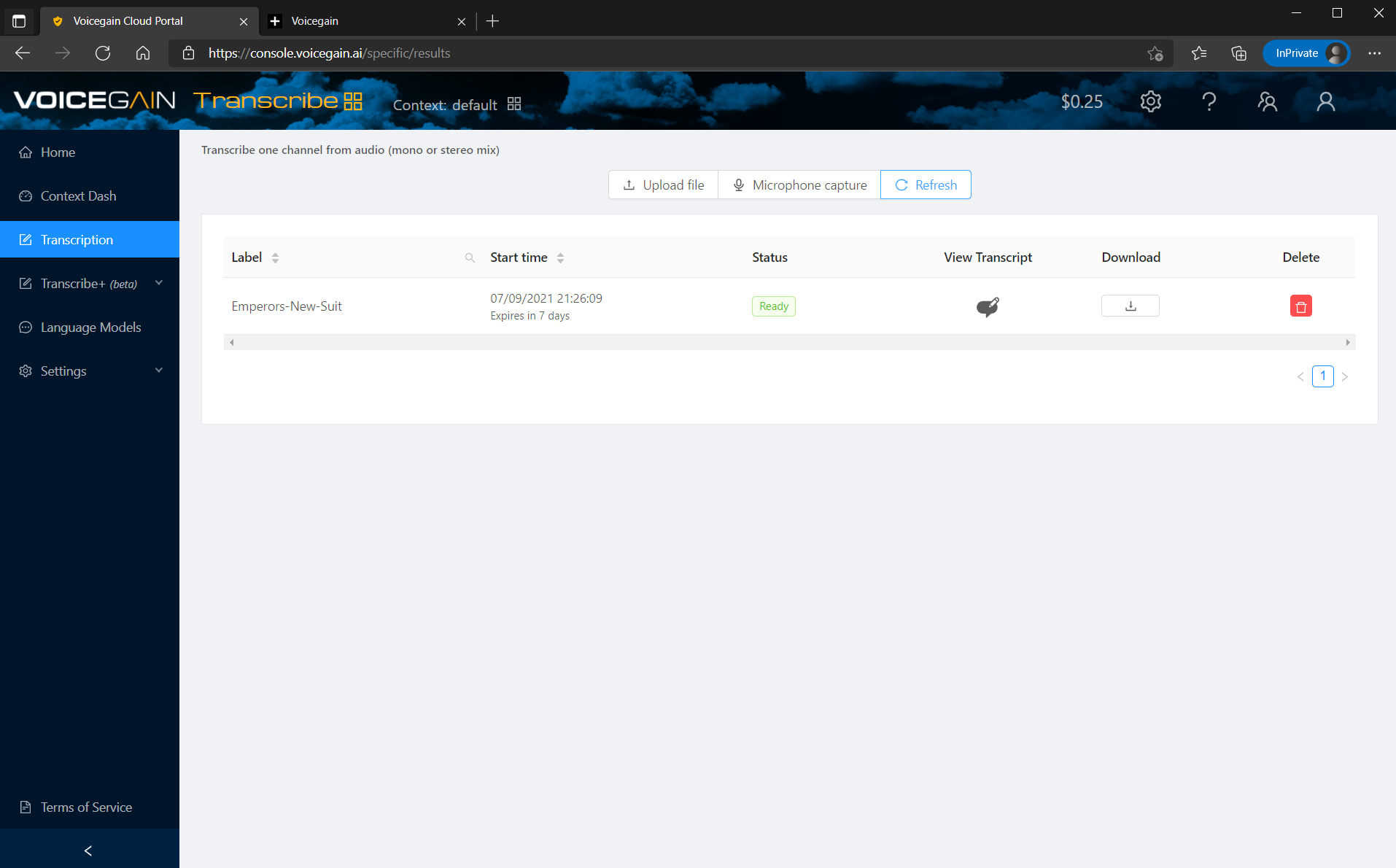 You can view the transcript by clicking the View Transcript icon. This will open the Transcript viewer.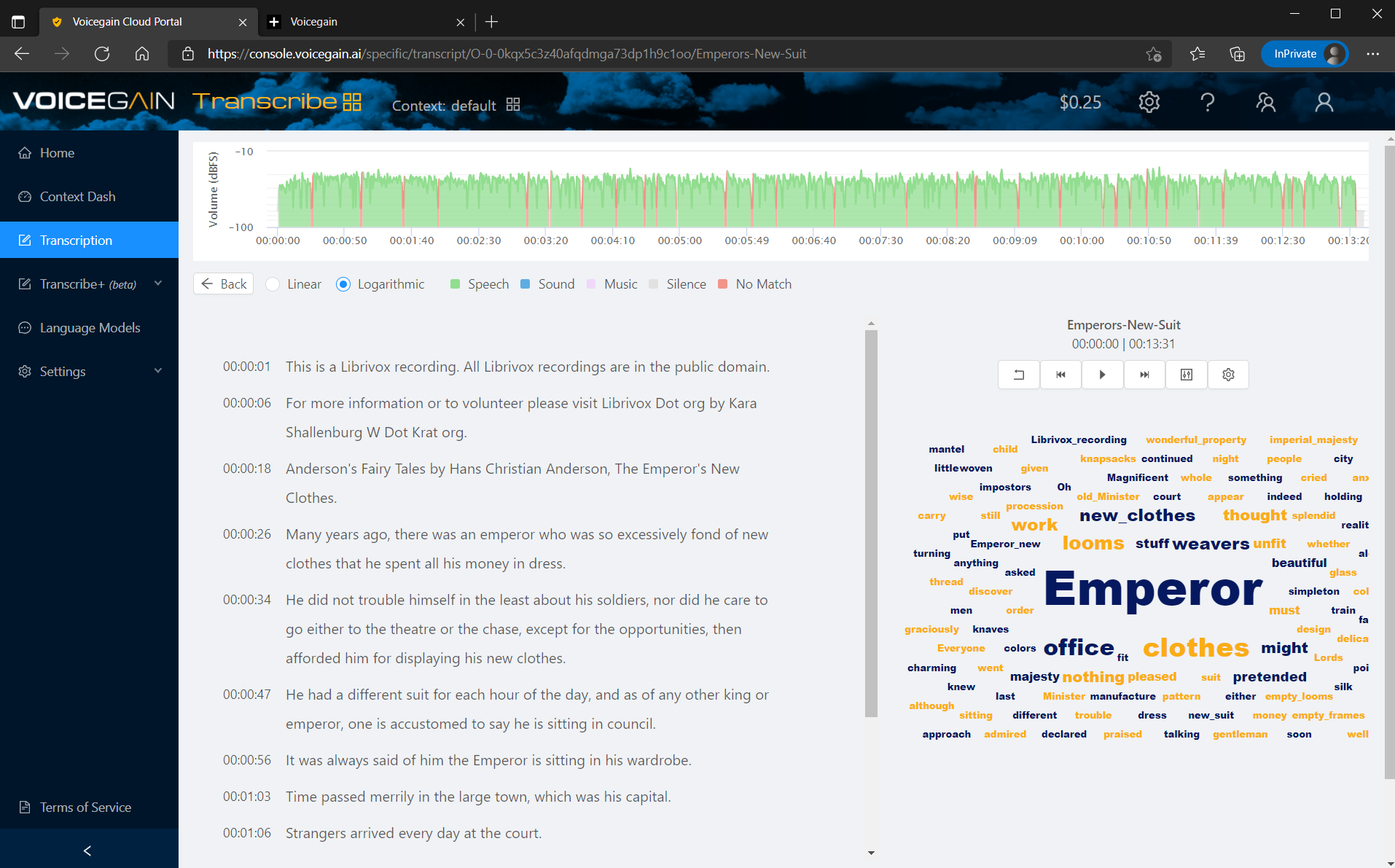 If you click the play button the transcript will start playing and the word currently played will be highlighted in the transcript.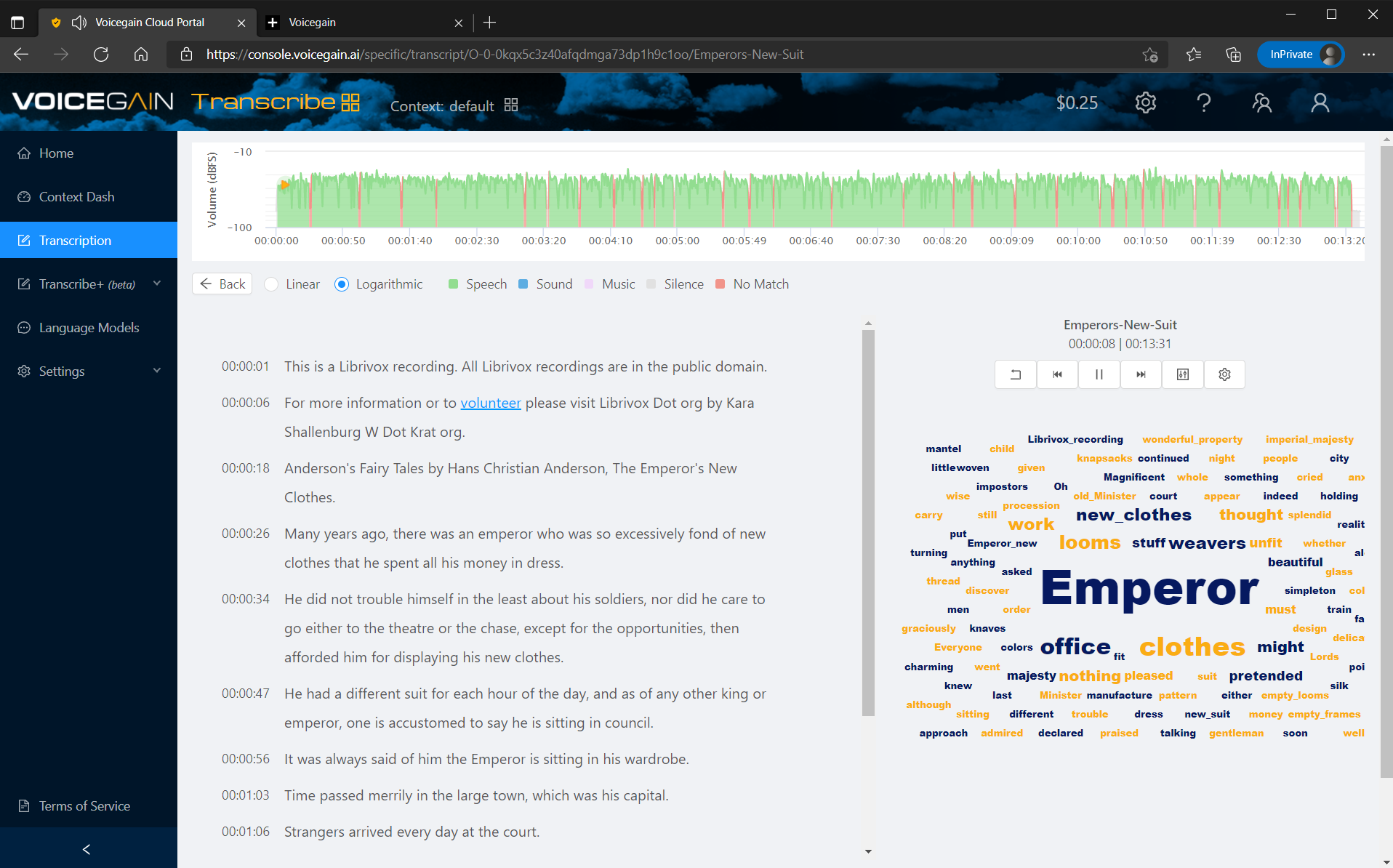 You can also highlight a selection of the text and it will be played in a loop. Notice that the corresponding audio is also highlighted.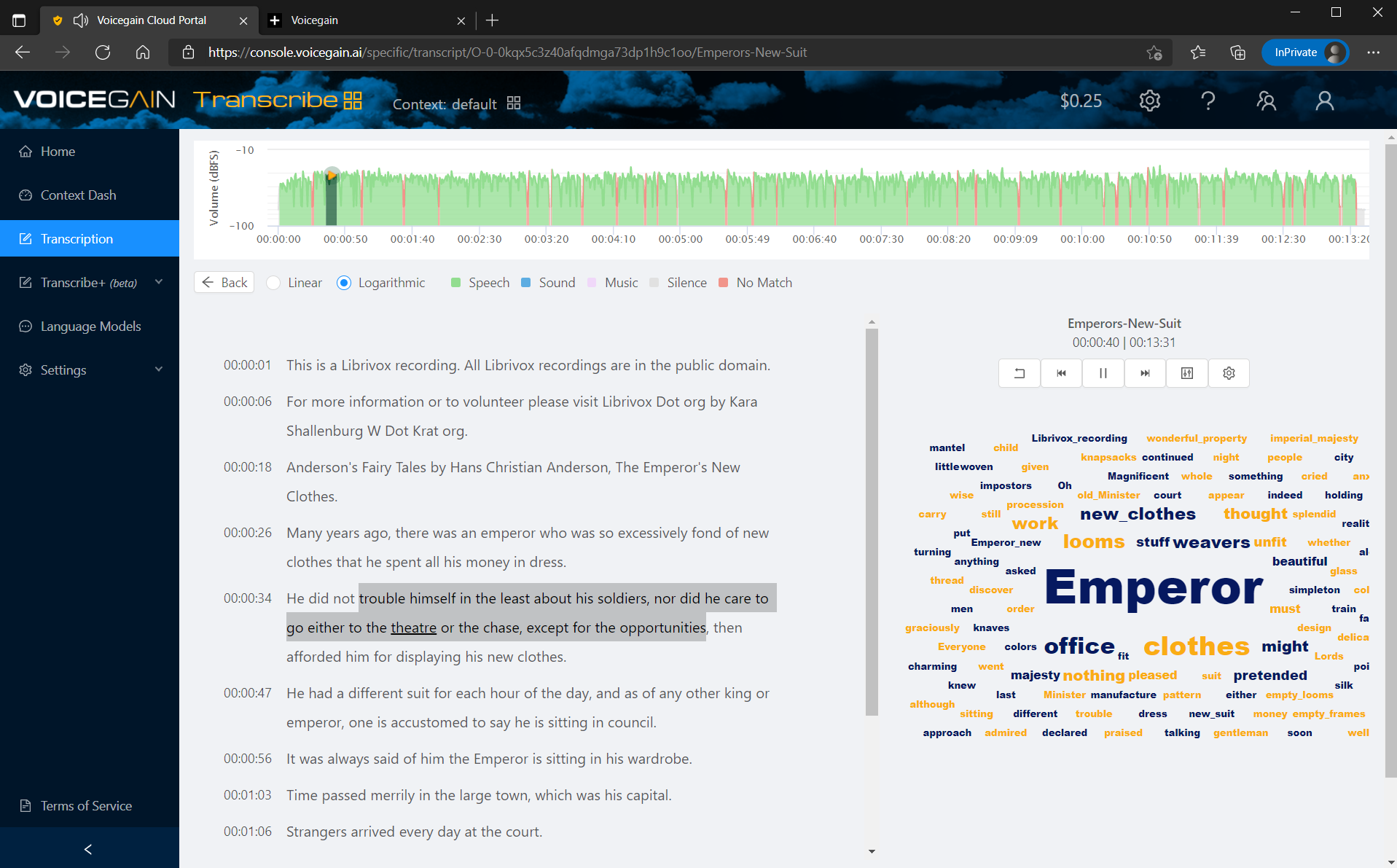 Finally you can export the transcript in one of several formats using the buttons at the bottom of the page.