Initial Credit
Voicegain provides an initial credit of $50 for all developers when they sign up. Developers can use this credit to test the accuracy of the Voicegain platform and integrate their app with Voicegain APIs.
After the initial credit is used up, Voicegain requires users to "pre-pay" or "recharge" their account in order to pay for usage of our APIs. Here is the link to the pricing of the various APIs. The Voicegain billing system shows usage in a calendar month in hours for each type of API.
Currently you can only pre-pay $5, $10 and $25. If you are interested in adding more funds as a deposit, please contact us over email at support@voicegain.ai and we can send you an invoice over email.
If you would like to pay in arrears upon receipt of an invoice or if you have any other question about our pricing or billing policies, please contact us over email at support@voicegain.ai. Voicegain offers invoice based billing for customers with good credit.
Remaining Balance
The remaining pre-paid balance on your account shows up on the top menu. While the screenshot below shows a credit of $468.47, you should initially see a remaining balance of $50 when you first log in. As you use the platform to transcribe audio files or invoke our APIs, the remaining balance should decline to reflect your usage.

Setting up a Payment Method
You can add a payment method at any time and purchase additional credits. Voicegain accepts Credit Cards (Visa, Master Card, American Express) and ACH.
When you click on the dollar amount indicated above, you should see a billing screen as shown below. Click on the Settings icon as shown in the red oval below.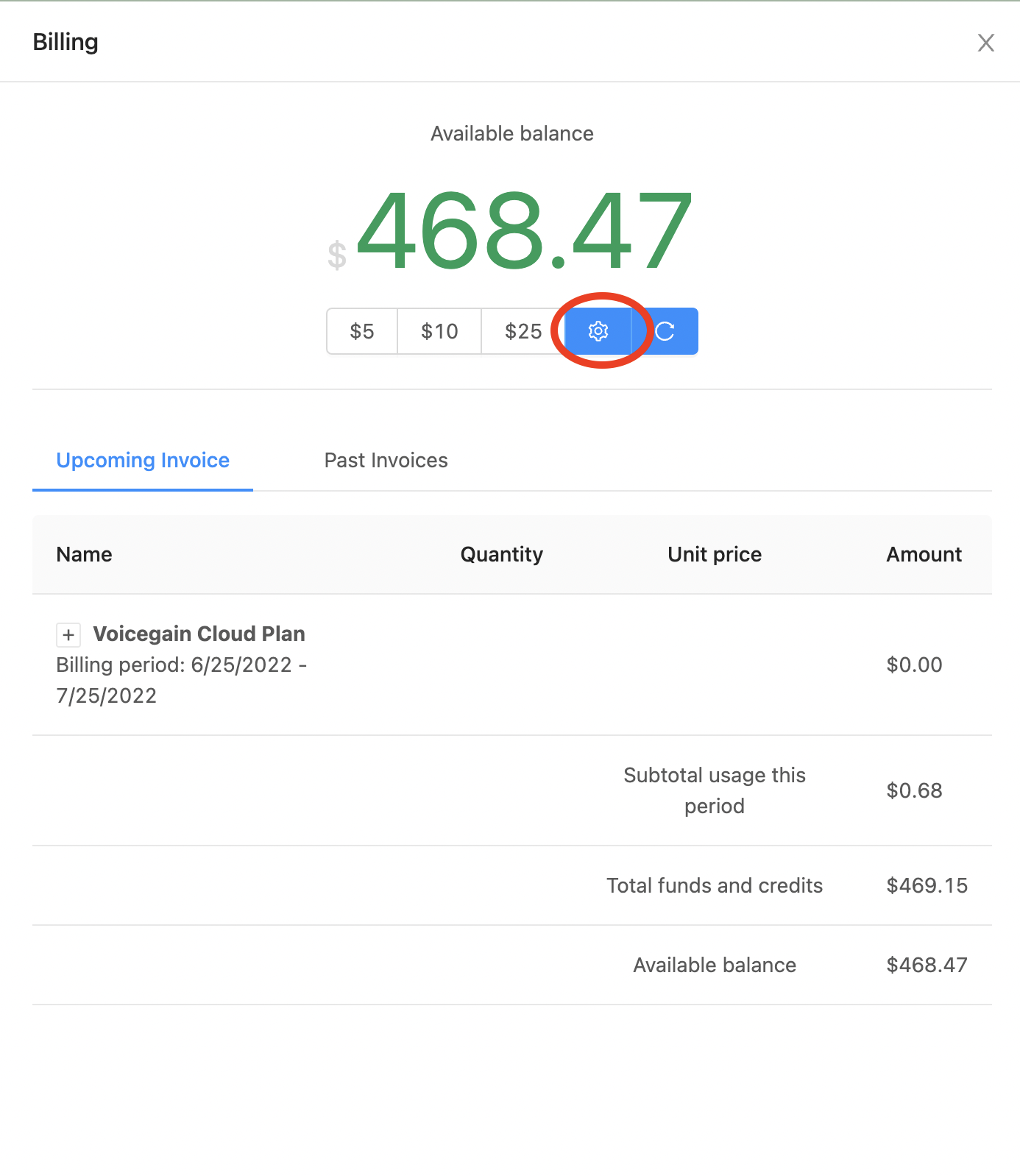 You will be redirected to a different tab on the browser that is provided by our PCI-compliant payment processor. The page will look like below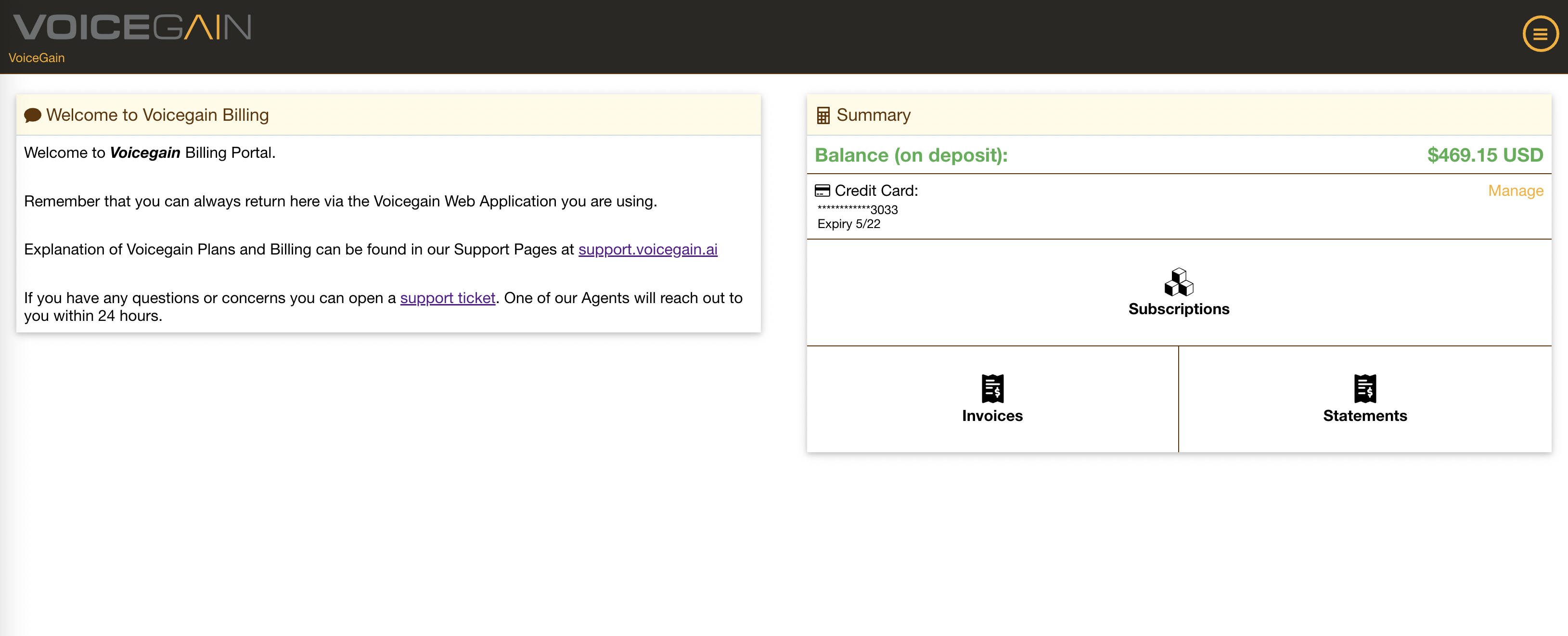 Click on the yellow breadcrumb and click on Payment Method as shown in the Screenshot below.

Once you complete entering the payment method on our payment processor system, you should return to the Voicegain Console Browser Tab and continue with purchasing credits.
Currently Voicegain only permits crediting of $5, $10 and $25. Please contact us over email at support@voicegain.ai to add a different amount.