Developers can access detailed API documentation at anytime by clicking on the "?" on the top menu and then clicking on API Documentation - which is the first option in the list of 4 options.

The API documentation that is available for developers who have signed up is much more comprehensive and detailed compared to our public documentation.
When you click on "API Documentation", you will see a screenshot like below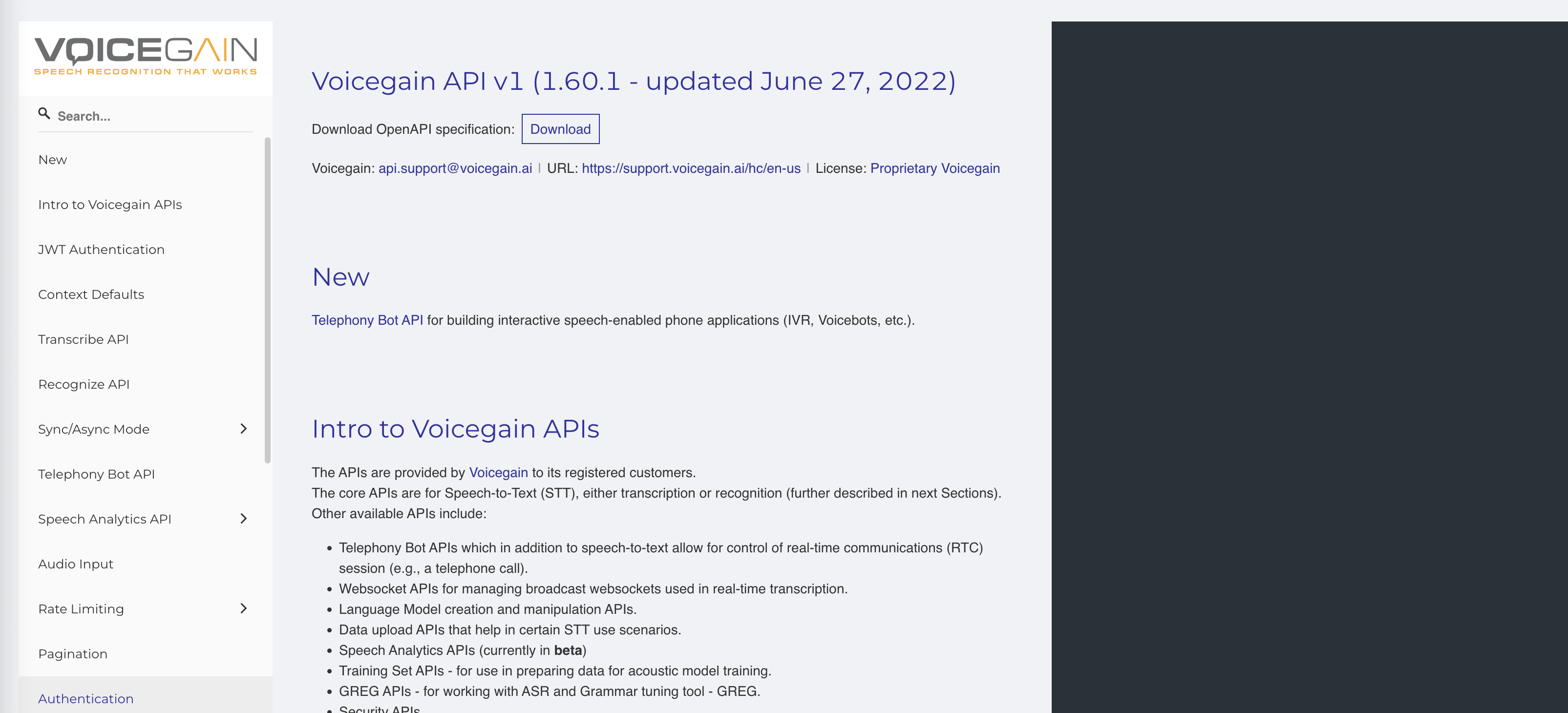 As shown above the left section is scrollable. In the first section, we only provide an overview of the APIs. You need to scroll below to access the actual API specs in detail.
As shown in the screenshot below, please scroll down below to get in-depth documentation of the Transcribe API and all the GET, POST, DEL methods.